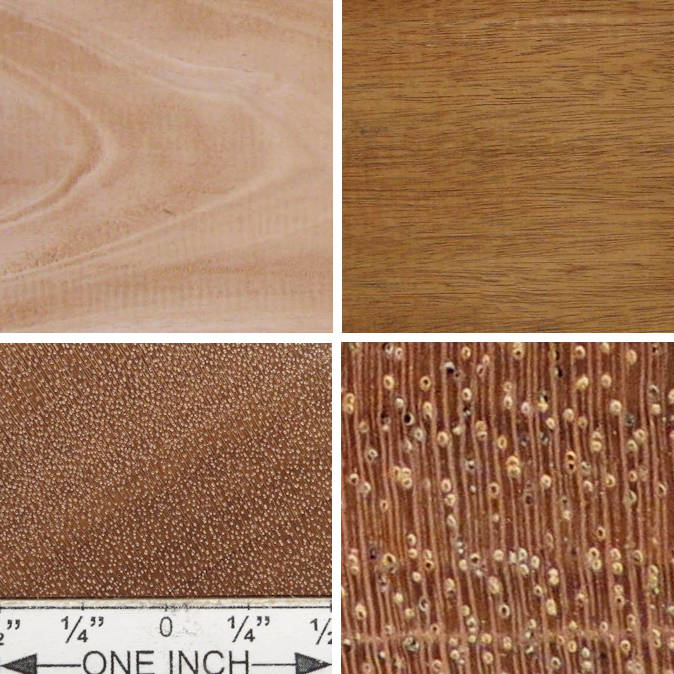 African mahogany / Khaya spp.
see fact sheet for full list of species


5" x 5" flat cut, 5" x 5" quartersawn, 1" wide end grain, and a 1/4" x 1/4" end grain closeup.

Diffuse porous with medium pores, fairly sparse, randomly spaced and with obvious vasicentric parenchyma. Growth ring boundaries are are frequently only clear at 10X because they are defined only by marginal parenchyma lines and these fade out but come back and generally can only be seen with a loupe. Frequent radial pore multiples. Rays are moderately thick and fairly closely spaced but result in only small ray flakes on quartersawn surfaces. Graininess varies considerably, probably because there are several species included as "African mahogany"



THE MAHOGANY FAMILY

a brief history of the mahoganies in the Americas plus a
discussion of the whole family and the various names used