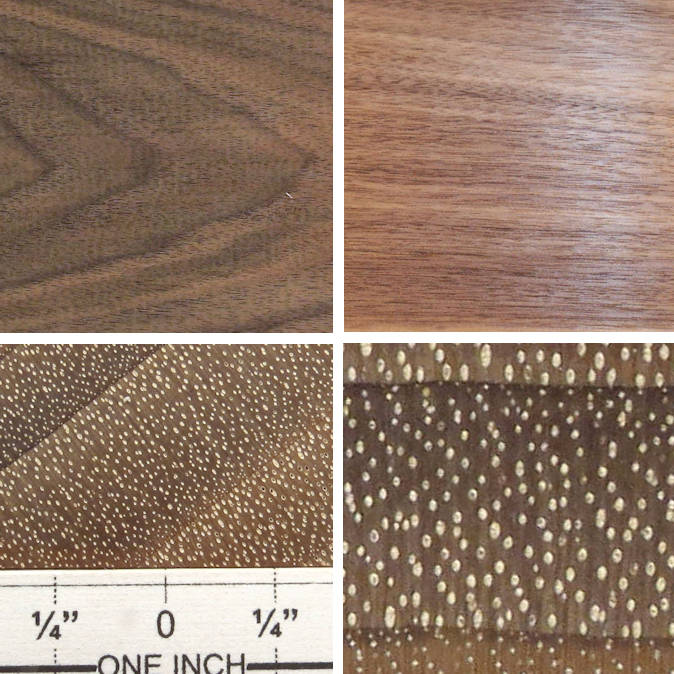 black walnut / Juglans nigra



5" x 5" flat cut, 5" x 5" quartersawn, 3/4" wide end grain, and a 1/4" x 1/4" end grain closeup.

Semi diffuse porous with randomly distributed, fairly large pores decreasing to small by the end of the latewood. Obvious vasicentric parenchyma, rare pore multiples, very thin rays that are hard to see even at 10X, as are the ray flakes (which don't often show up at all). Growth rings are very distinct, with marginal parenchyma. There are multiple diffuse-in-aggregates parenchyma lines but it's rare that you can see them even at 10X. Face grain shows obvious graininess.