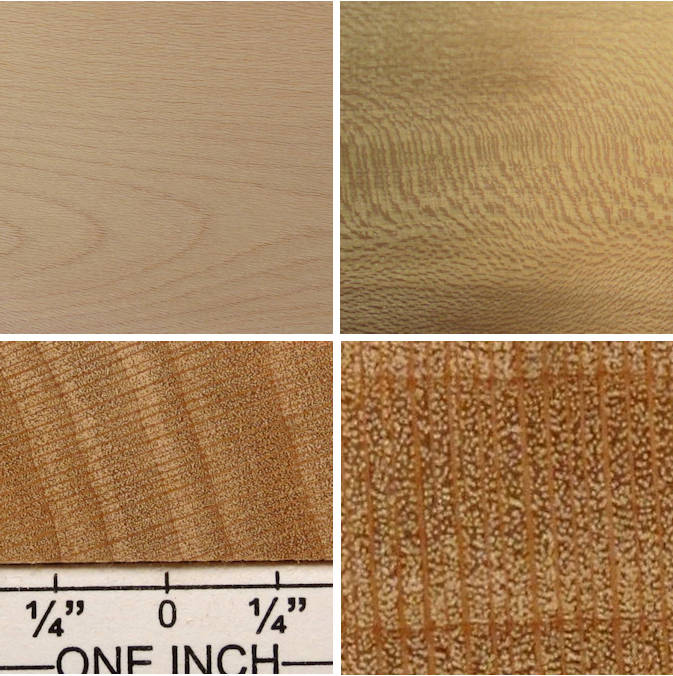 sycamore / Platanus occidentalis,
Platanus racemosa,
and Platanus wrightii
of the family Plantanaceae.


5" x 5" flat cut, 5" x 5" quartersawn, 3/4" wide end grain, and a 1/4" x 1/4" end grain closeup.

Diffuse porous with small pores in random distribution, rays thick enough to be seen with the naked eye, growth ring boundaries are usually weak but discernible, partially because there is marginal parenchyma.

Along with white oak, sycamore produces the most striking ray flakes of all North American woods, as can be seen in some of the pics on this page.