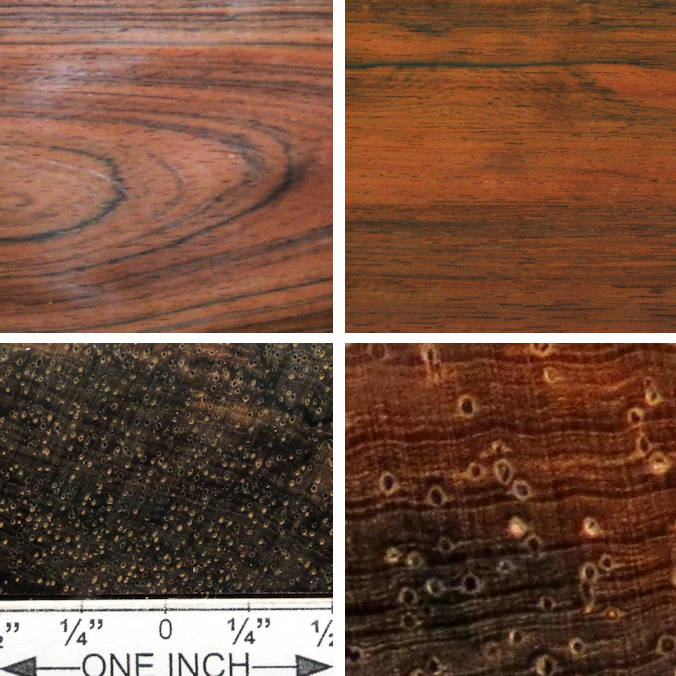 Brazilian rosewood / Dalbergia nigra


4" x 4" flat cut, 4" x 4" quartersawn, 1" wide end grain, and a 1/4" x 1/4" end grain closeup.

Diffuse porous with large, sparse, randomly spaced pores, with fairly thick vasicentric parenchyma (which can appear aliform on rare occasions), occasional radial pore multiples, rays barely visible at 10X. There is plentiful banded parenchyma that is sometimes very clear at 10X, sometimes hard to see and likewise for diffuse-in-aggregates parenchyma. Plentiful pore multiples. Growth rings are indistinct.