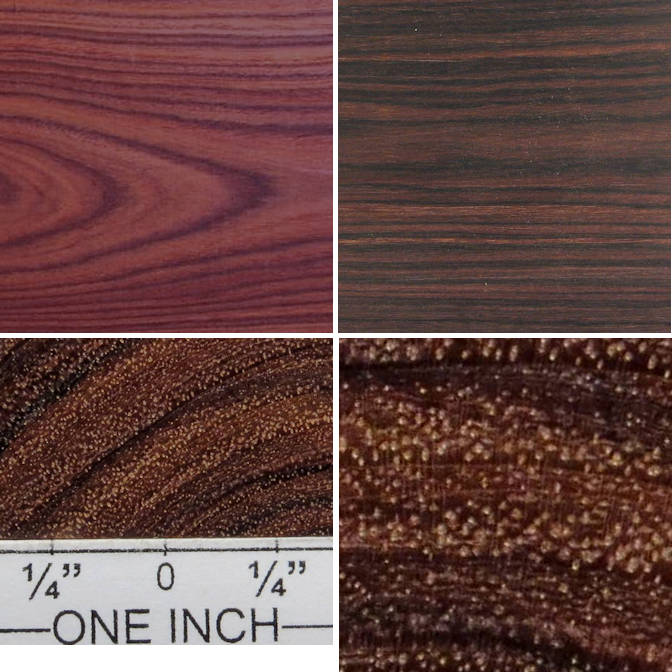 kingwood / Dalbergia cearensis


Dalbergia cearensis of the family Fabaceae (syn. Leguminosae) the legume, pea, or bean family, native to Brazil. There is a closely related wood, Dalbergia congestiflora which is on this site as camatillo rosewood, but it is also known as Mexican kingwood (it is native to Mexico).

3" x 3" flat cut, 3" x 3" quartersawn, 3/4" wide end grain, and a 1/4" x 1/4" end grain closeup.

Diffuse porous with small pores arranged randomly, some ailiform parenchyma, weak diffuse-in-aggregates parenchyma, and vague to nonexistent growth rings. A rich purple color is normal. There is a sharp demarcation between the purple heartwood and the yellow-tan sapwood.

The name "kingwood" derives from the fact that a couple of hundred years ago, this was the favored wood of French kings for their furniture. I'm not sure about this but I believe that back in those days no distinction was made between Dalbergia cearensis and Dalbergia congestiflora.