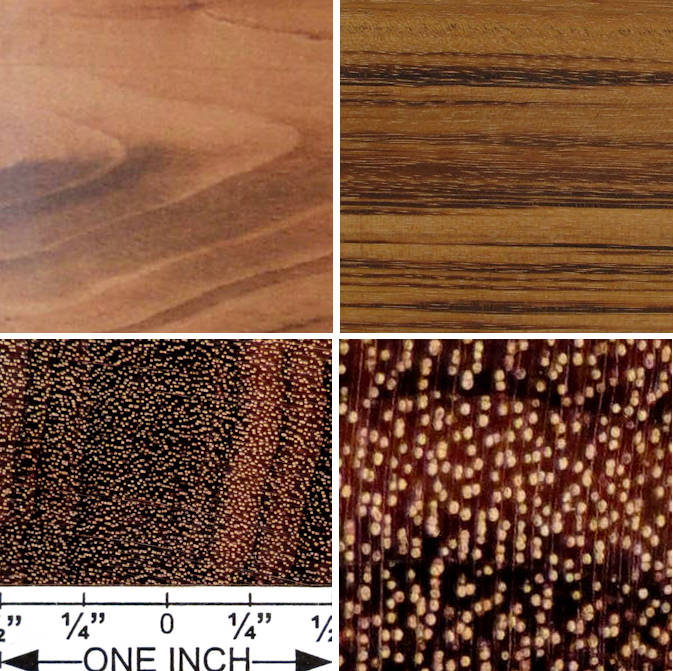 goncalo alves / Astronium spp.



5" x 5" flat cut, 3" x 3" quartersawn, 1" wide end grain, and a 1/4" x 1/4" end grain closeup.

Diffuse porous with moderately large, moderately sparse pores with vasicentric parenchyma, occasional pore multiples, and growth ring boundaries that range from somewhat clear to quite vague. Rays are present and usually visible at 10X but not to the naked eye. Obvious amorphous dark streaks throughout the heartwood are common.