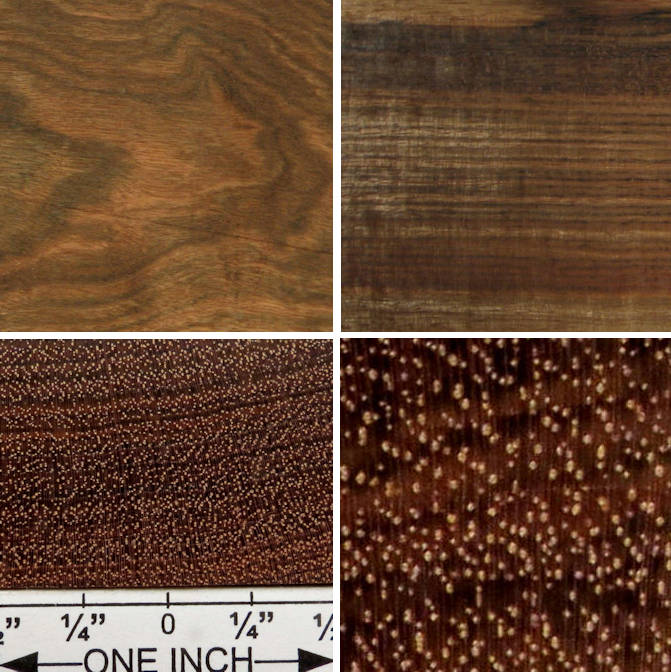 chechem / Metopium brownei


4" x 4" flat cut, 3" x 3" quartersawn, 1" wide end grain, and a 1/4" x 1/4" end grain closeup.

Diffuse porous with randomly spaced, small pores with vasicentric parenchyma and occasional pore multiples. Rays are present but sometimes hard to see even at 10X. Growth ring boundaries are vague, often hard to discern.