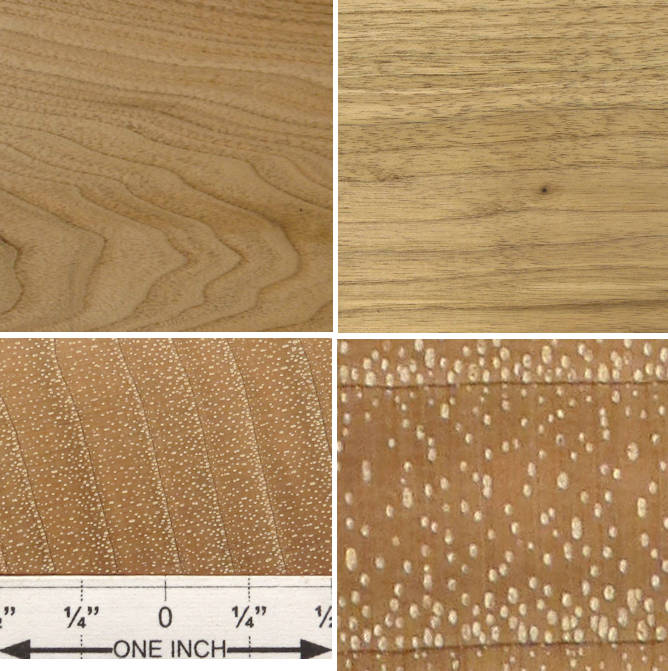 butternut / Juglans cinerea


5" x 5" flat cut, 5" x 5" quartersawn, 1" wide end grain, and a 1/4" x 1/4" end grain closeup. The fluted grain in the flat cut surface is a characteristic of butternut.

Semi ring porous with medium sized sparse pores with vasicentric parenchyma, sometimes in radial multiples of 2 or 3. Growth ring boundaries are well delineated and although rays are present they are generally too thin to see even at 10X. It has diffuse in aggregate parenchyma but it frequently cannot be seen even at 10X. There is sometimes tylosis in the pores but you will not likely see it with just shop level wood processing because the pores are too small for it to show up well at 10X without much finer end grain processing than the 1200 grit I use.

This is a close relative of walnut but it is generally lighter and softer than walnut and has slightly more graininess and is tan in color rather than the darker color of walnut.



FLUTED GRAIN IN BUTTERNUT