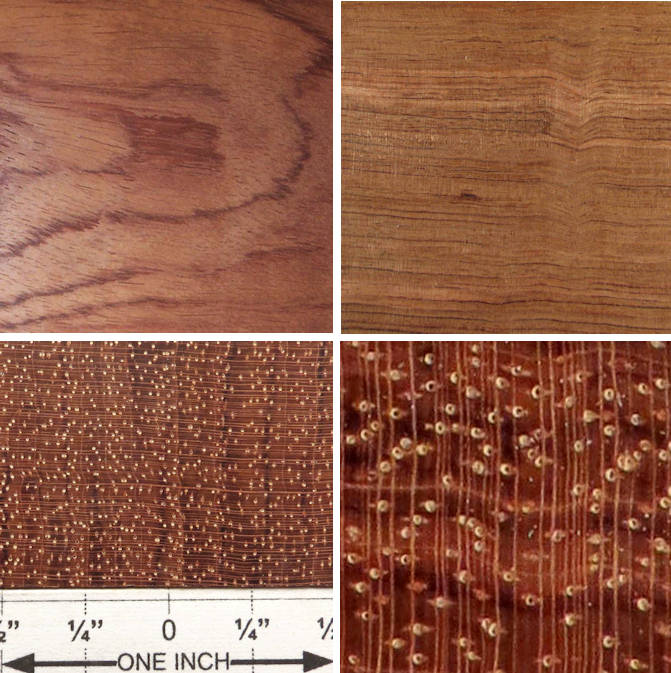 bubinga / Guibourtia spp.
(most often Guibourtia demeusei or Guibourtia tessmanni)


5" x 5" flat cut, 5" x 5" quartersawn, 1" wide end grain, and a 1/4" x 1/4" end grain closeup.

Diffuse porous with randomly distributed, medium sized pores that vary in density. Rays are obvious at 10X, growth ring boundaries clear at 10X because there is marginal parenchyma. Pores have vasicentric parenchyma which is sometimes winged aliform parenchyma and sometimes lozenge shaped aliform parenchyma.

A NOTE ON THE TERM "KEVAZINGA" (aka kevazingo): Kevazinga means, literally, "rotary cut bubinga". I have seen several dealers refer to "flat cut kevazinga" which is just a silly contradiction in terms (flat cut rotary cut) and stems from the mistaken belief that "kevazinga" is a generic synonym for ALL bubinga, which it is not. It ONLY refers to the rotary cut veneer, so there is no such thing as a kevazinga plank since you can't rotary cut a plank.