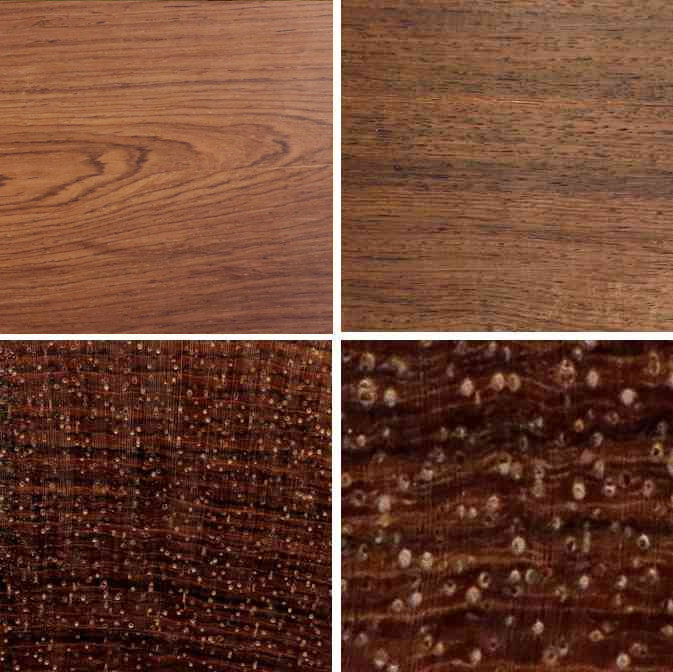 Honduran rosewood / Dalbergia stevensonii
of the family Fabaceae (syn. Leguminosae) the legume, pea, or bean family


5" x 5" flat cut, 5" x 5" quartersawn, 1" x 1" end grain, and a 1/4" x 1/4" end grain closeup.

Diffuse porous with sparse, randomly distributed, medium to large pores with fat vasicentric parenchyma, occasional pore multiples. Lots of diffuse-in-aggregates parenchyma, very thin rays that can be hard to see even at 10X

Also called Honduras rosewood, this hard, very heavy, true rosewood grows in Belize (British Honduras). Although somewhat less variegated in color and grain than some rosewoods, it IS a rosewood and is attractive and works and polishes quite well. Its color, generally some shade of purple, remains stable over time.