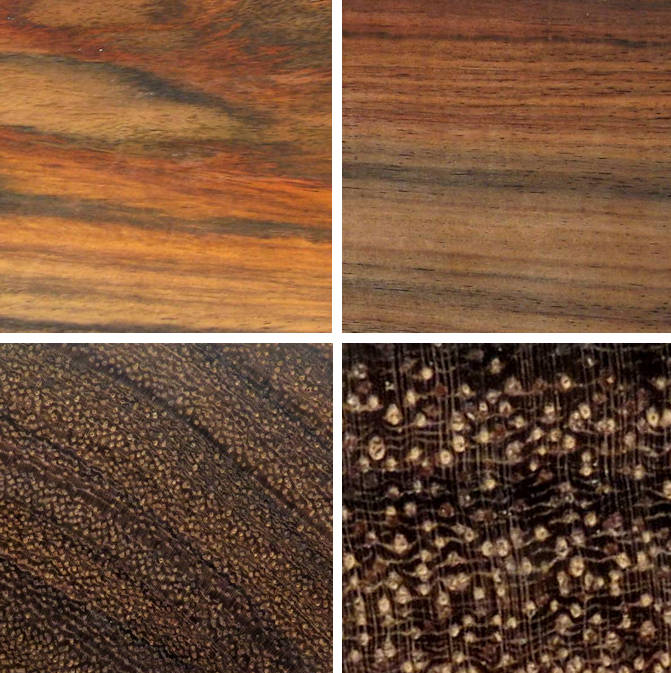 East Indian rosewood / Dalbergia latifolia
of the family Fabaceae (the legume family)


3" x 3" flat cut, 3" x 3" quartersawn, 1" x 1" end grain, and a 1/4" x 1/4" end grain closeup.

Diffuse porous with medium sized, randomly spaced pores with winged aliform parenchyma (occasionally lozenge shaped) with some confluence and considerable diffuse-in-aggregates parenchyma. Occasional pore multiples (radial), tightly spaced rays are thin but generally visible at 10X, growth ring boundaries range from vague to well defined.