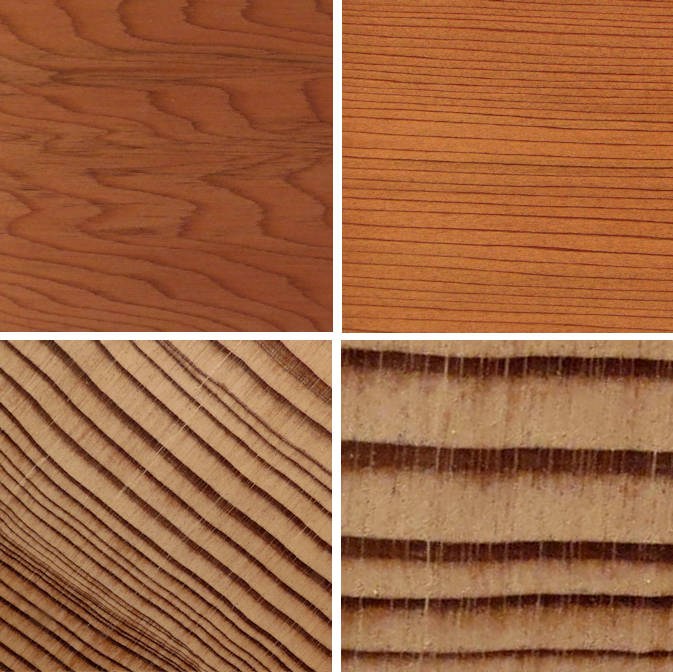 redwood / Sequoia sempervirens
also includes Sequoiadendron giganteum
and Metasequoia glyptostroboides
all of the family Cupressaceae (formerly Taxodiaceae)


3" x 3" flat cut, 3" x 3" quartersawn, 1" wide end grain, and a 1/4" x 1/4" end grain closeup.

This softwood does not have resin canals, the growth rings are very distinct and the transition from the light earlywood to the dark latewood is abrupt. Rays are often visible at 10X.

Generally, in the USA, Sequoia sempervirens is called redwood and Sequoiadendron giganteum is called giant sequoia. Metasequoia glyptostroboides is an obscure Chinese wood (common name "dawn redwood" in the USA) that was thought to be extinct but was rediscovered in the 1940's --- as far as USA craftspeople are concerned, it's a mosly non-entity due to lack of availability even though it has been imported to the USA and grows here in a few places (e.g. California and Pennsylvania). I include it here both for completeness sake since it IS considered a true redwood.