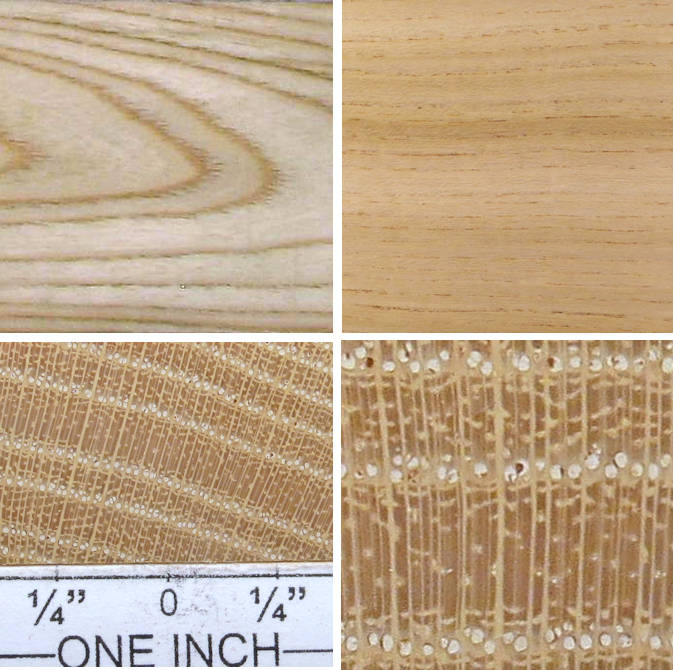 ailanthus
Ailanthus altissima of the family Simaroubaceae, the quassia family


3" x 3" flat cut, 3" x 3" quartersawn, 3/4" wide end grain, and a 1/4" x 1/4" end grain closeup.

Ring porous with a thin row of large earlywood pores dropping immediately to very small pores showing varying amounts of confluence in the latewood (generally at the end of the latewood but sometimes earlier). Rays vary in width but some are prominent and easily visible with the naked eye. Because of the size of the earlywood pores, it is common to see some "feathering" around the growth rings on flat cut surfaces such as the one shown here.

This is an urban tree (tree-of-heaven), planted worldwide and sometimes considered an invasive weed tree. It has a fairly light and quite porous, grainy, wood with a strong grain pattern due to the large open pores. The tree is widely known as one of the fastest growing in the world and consequently it's common to see quite wide growth rings.