open main page here





EBONY, MUN

Diospyros Mun





Diospyros Mun of the family Ebenaceae, the ebony family

This South East Asian wood, also known as Vietnamese ebony, is very strong, hard, and dense with irregular grain and fine texture. The color is dark green to black striping on a tan background. It is an excellent turning wood and finishes to a high natural polish due to the density.

I have no sample of this wood and no direct experience with it, so I am not clear on whether the red tint in many of these pics is correct or not, but it is widespread, so I assume it is correct.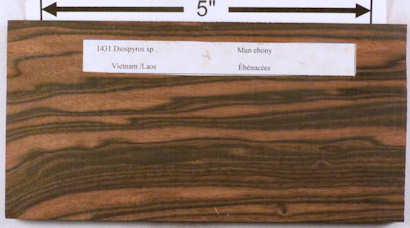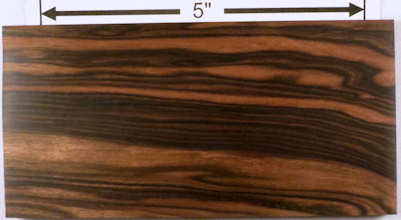 both sides of a sample plank of mun ebony / Diospyros spp. --- HUGE enlargements are present. This sample was loaned to me by David Clark whom I thank for this and other contributions to the site. The slight difference in color between the two sides is due to the fact that the labeled side is raw and the unlabeled side is sanded down to 400 grit and has a glass-like finish.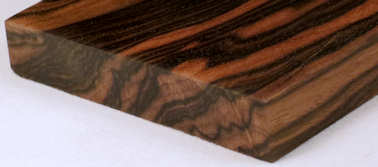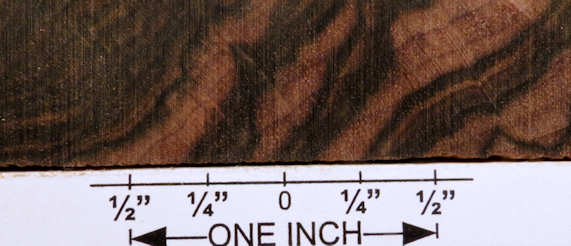 end grain and end grain closeup of the piece directly above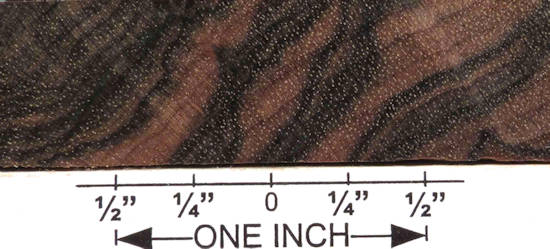 END GRAIN UPDATE from directly above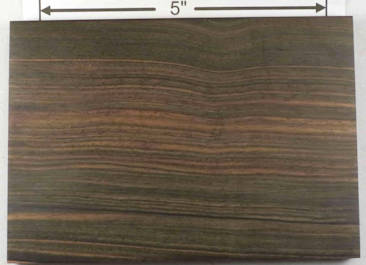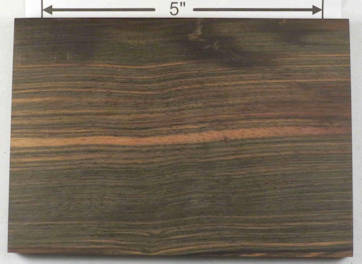 both sides of a sample plank. The first side was sanded to 320 grit, the second to 100 grit --- HUGE enlargements are present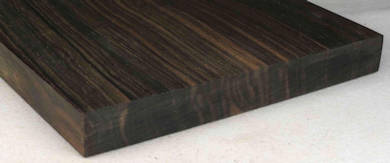 end grain and end grain closeup of the piece directly above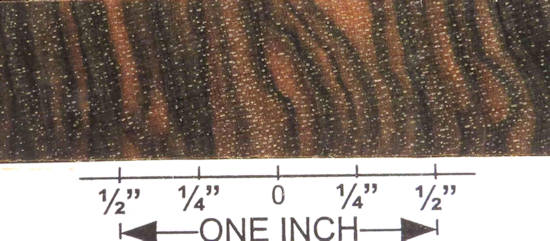 END GRAIN UPDATE from directly above (I see I got it upside down)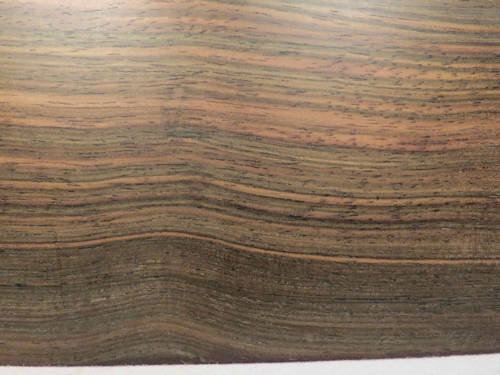 a one-inch square face grain closeup of the piece directly above, taken from the face that was sanded to 320 grit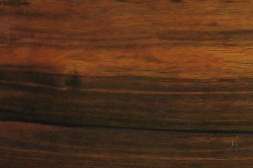 wood sample pic from Bill Mudry (thanks, Bill)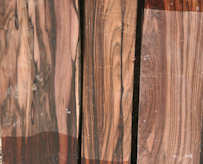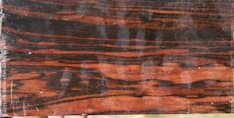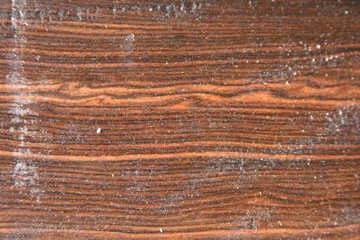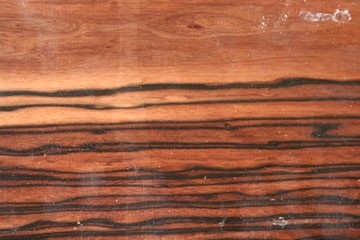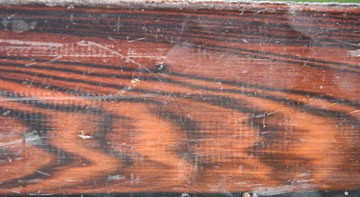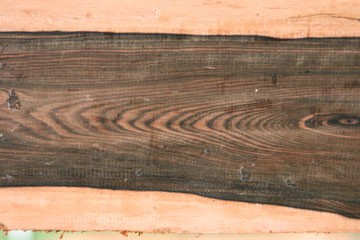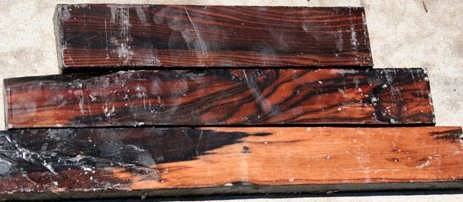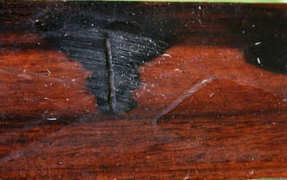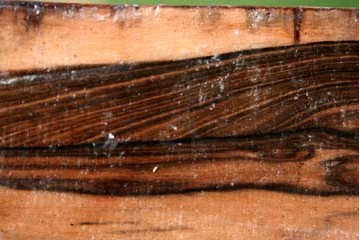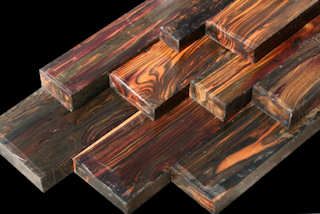 planks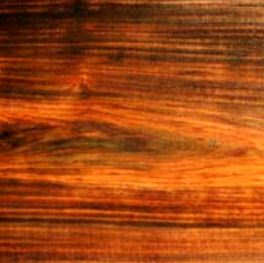 plank with a VERY unlikely color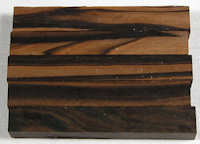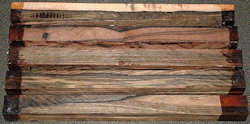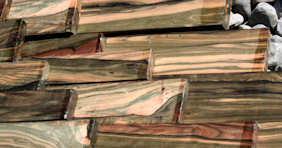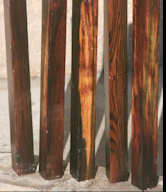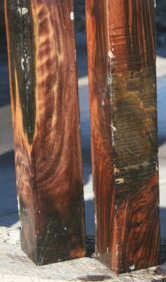 turning stock --- I can't confirm any of these colors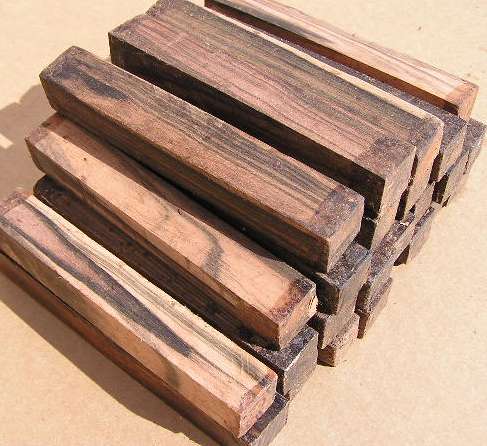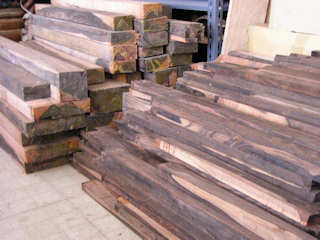 turning stock with what I think is an unlikely amount of pink in the color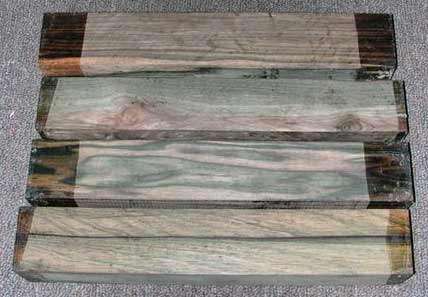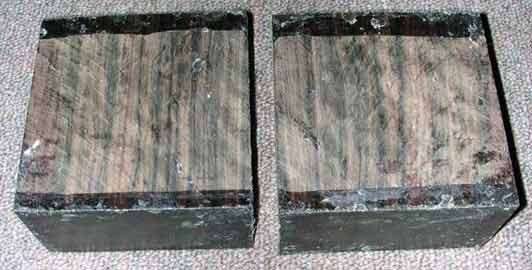 turning stock, with wax sealed ends, both from the same vendor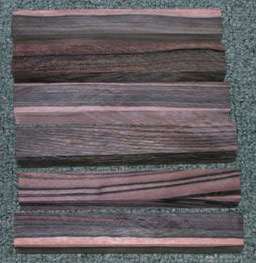 pen blanks --- the purple color is suspect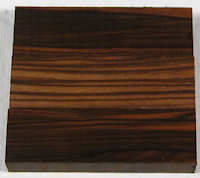 scales (but there are 3 of them instead of the normal 2, so at first glance this pic looks like a bowl blank)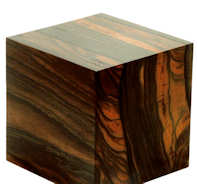 two views of a turning block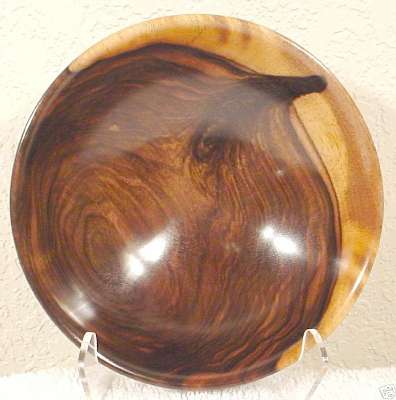 5-inch diameter bowl by Bryan Nelson




mun ebony bowl by Bryan Nelson --- about 8" across and 2.5" high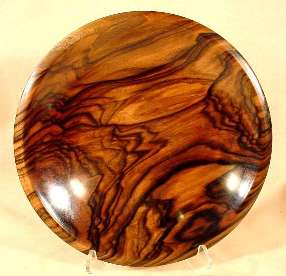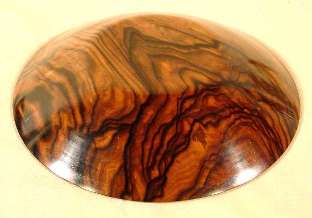 top and bottom views of the bowl directly above




mun ebony bowl by Bryan Nelson --- about 8" across and 2.5" high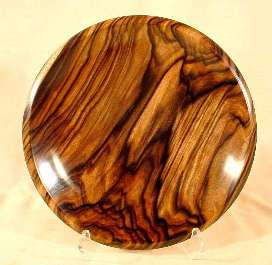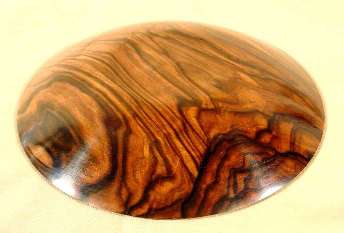 top and bottom views of the bowl directly above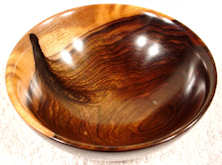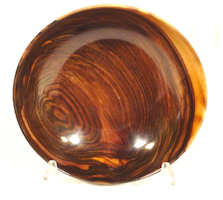 more bowls by Brian Nelson