open main page here





HUAYRURO

Ormosia spp.


Includes at least Ormosia schunkei, Ormosia arborea, Ormosia cruenta, Ormosia macrocarpon, and Ormosia coccinea, all of the family Fabaceae (syn Leguminosae) the legume, pea, or bean family

Also known scarlet ormosia, at least one of these species produces a hard red berry that has a large black spot on it that is widely used for jewelry although it is poisonous if eaten. This is a common wood in Peru, although not at all in the USA, comes in fairly good sizes, and is used for common items such as staircases.

The characteristics of the woods shown in the pics below vary considerably, and I have no idea what any of these wood are, I just post them here as I have found them on the Internet. I have seen comments about the fact that the wood is often very similar to lati (aka "white wenge") and certainly the pics bear that out.

The word huayruro means hard fruit in one of the indiginous native languages in South America, and I saw posted on a wood forum that there is at least one wood called huayruro that is chocolote colored. I don't have a lot of confidence that all of the pics on this page are actually from the genus Ormosia.

Several of the pics on this page were provided by Jim King, whom I thank for these contributions to the site.


---

my samples:

None yet


---

web pics: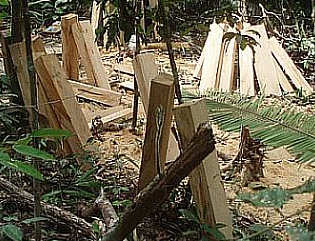 cants; pics provided by Jim King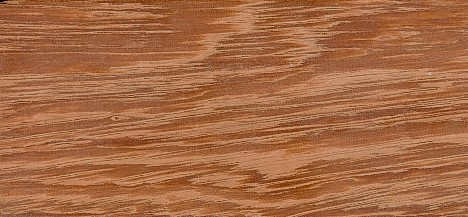 plank; pic provided by Jim King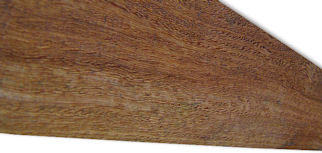 planks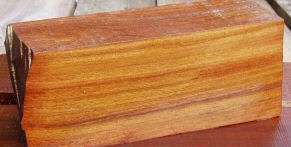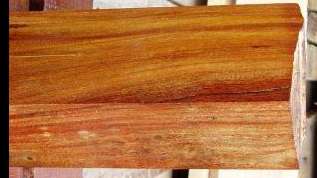 two views of a turning stick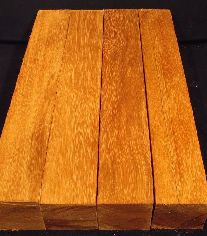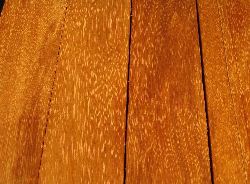 turning sticks and a closeup, listed as orange huayruro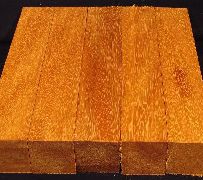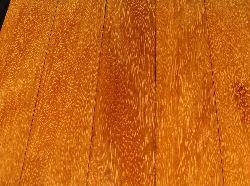 turning sticks and a closeup, listed as orange huayruro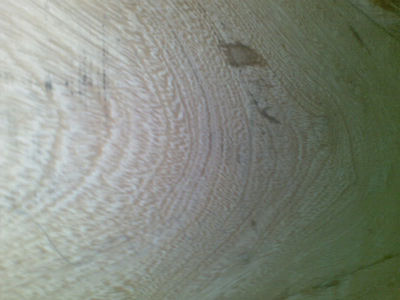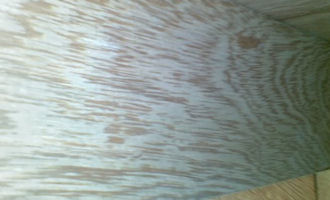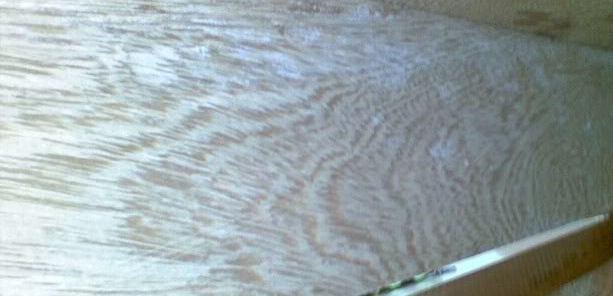 planks in a staircase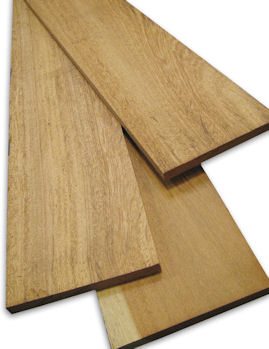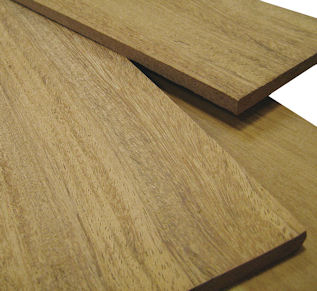 two views of the same set of planks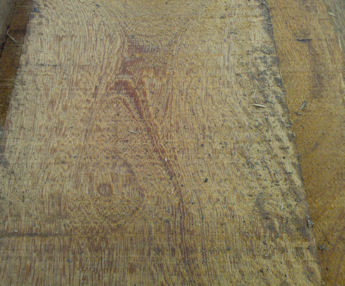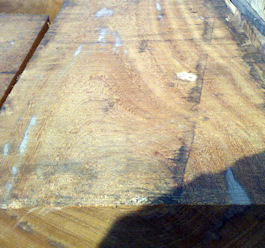 rough lumber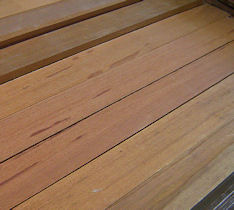 the top of what was shown as a pallet of lumber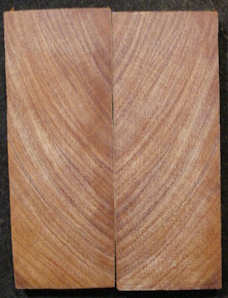 scales (apparently end grain) listed as orange huayruro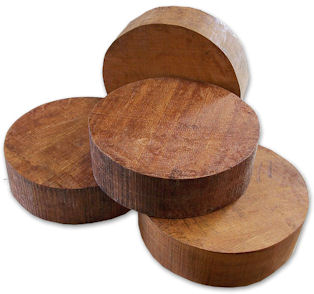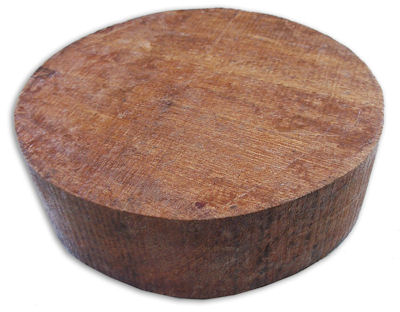 bowl blanks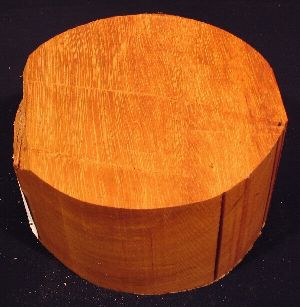 bowl blank listed as orange huayruro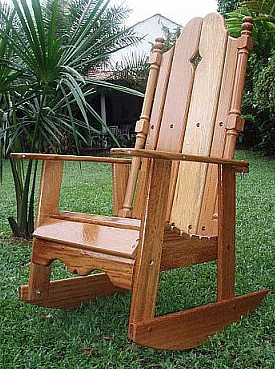 rocking chair; pic provided by Jim King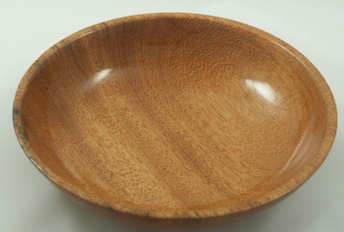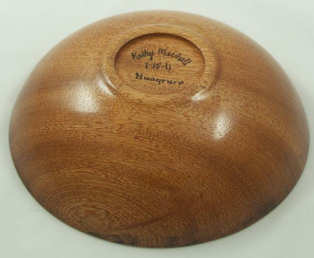 top and bottom of a bowl by Kathy Marshall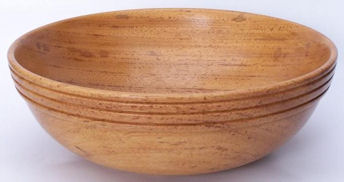 bowl listed as huayruro amarillo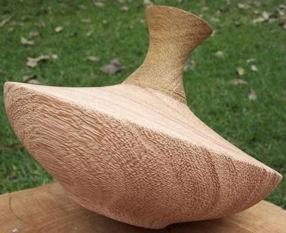 vase listed as red huayruro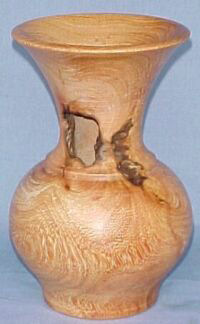 vase; pic provided by Jim King, who has it listed as being from the genus Ormosia